For some time I've been working on developing an all ages graphic novel. I've pitched a couple of books to publishers and agents and in the end decided its time to take to the interwebs instead for now. I started up my new webcomic called "Kevin and the Light of Destiny." The book is sort of a mix between Indiana Jones and Monsters Inc. It's a lot of fun to work on and I hope you all find it fun to read. Here's the first two pages: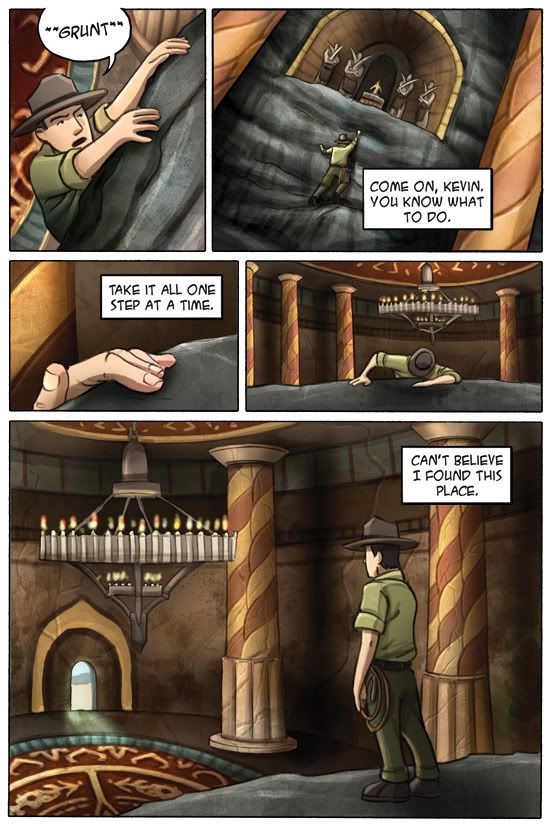 And you can find the actual site for the book at
http://www.kevincomic.com
! Thanks for checking it out!