Okay guys and gals, this is my first ever fully colored comic page and my first attempt at a single page short.
Anyway, I'd really like some critique on this. I'm still really inexperienced in the world of comicing and I'll take any help I can get.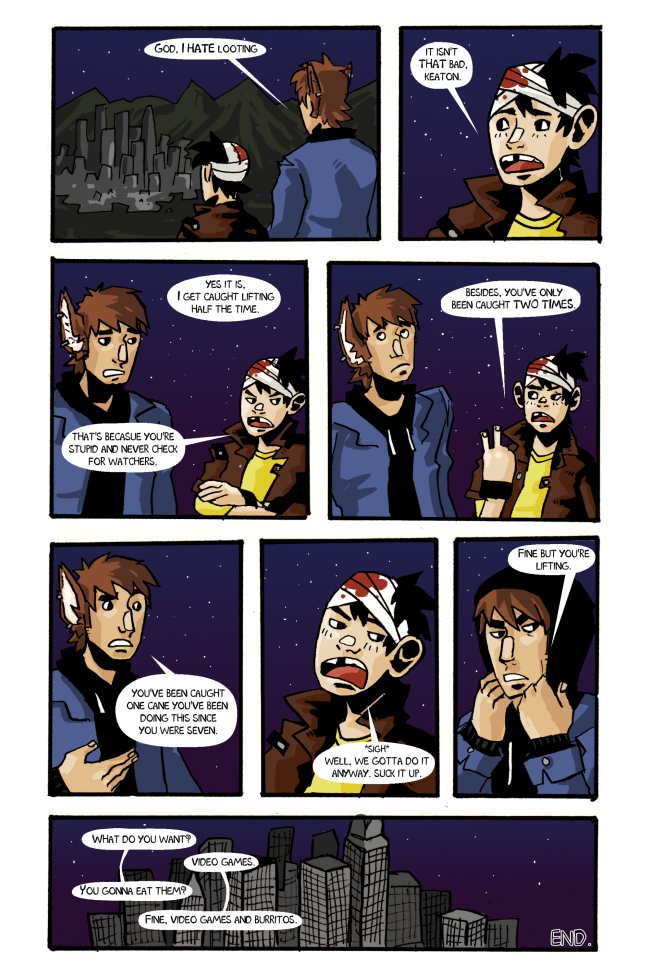 PS: The lack of character identification at the end was intentional.