Here's a preview page of the upcoming Vol#3 of my current series
les Enfants d'ailleurs.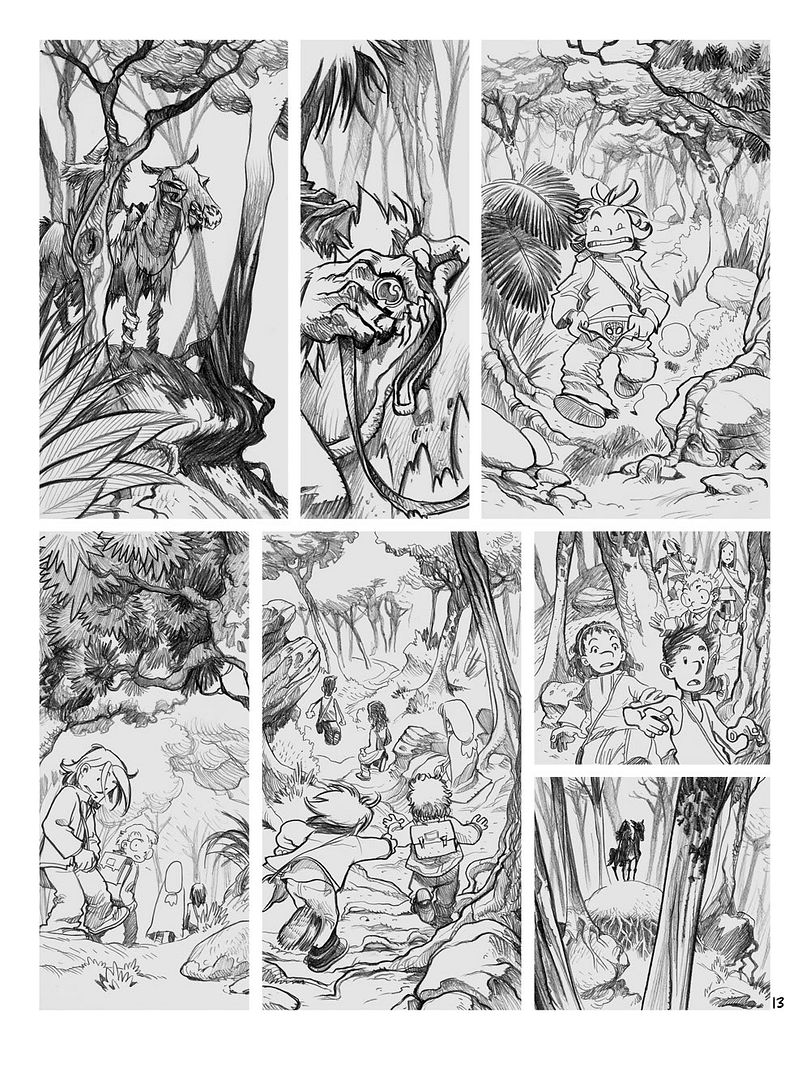 ---
Haha! Nice. The page looks beautiful.
---
In the last few years, your style has been getting better and better.

This is excellent work...

Good job!
---
gorgeous!!
will you ink this or go straight to color?
marco-magallanes.blogspot.com/
---
SUPER!
C'est vraiment bien ce que tu fais Nicolas.
Vraiment tres tres bien. Je prend des lecons, la.
---
haha I love that kid who got caught zipping his pants.

Beautifully drawn sir. You really put a commendable effort into the backgrounds.
---
That forest feels alive.. and it all looks great!
---
Kazu> Thanks man !
pH> Thanks!
Marco> This is the final stage, my colorist will color it starting from this point.
Campy22> haha, merci, mais bon, pour les ambiances colorées, c'est plutôt moi qui prends des leçons chez toi !
Andre Szy> Thank you very much.
Blom> Thanks.
---
---
Posts: 649
Joined: Tue May 03, 2005 1:07 am
Location: Brooklyn NY
Contact:
Fantastic drawings. I love the world you've created.


f.
---
Really nice... love the energy in the lines
---
Who is online
Users browsing this forum: No registered users and 39 guests