Hi hi!
The title tells most of it, so I won't write too long. I want to post here my attempts at watercolor. I've been trying to learn it since quite recently and it's haaard!. Please feel free to leave tips and comments.
Here's my first ever showable attempt at this medium. >_<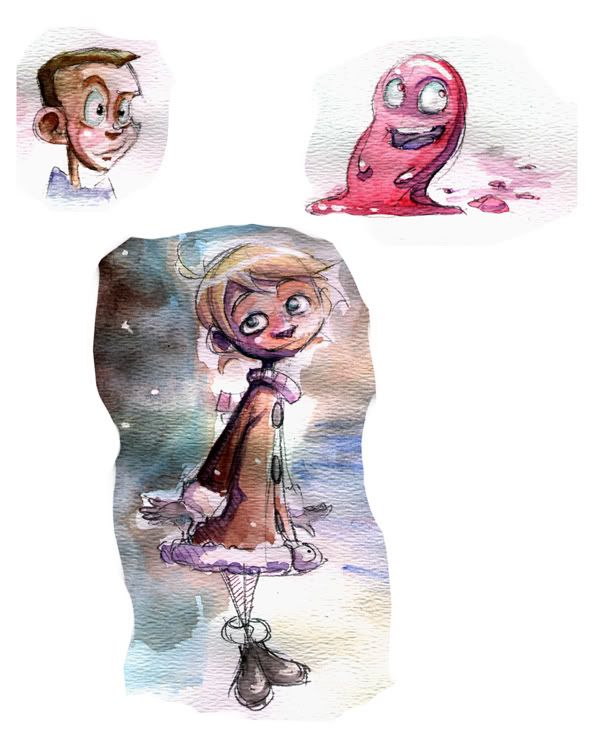 Seconde attempt, I was trying to get some colors right. It's hard to mix them!
Third attempt. Here I wanted to work on my sky and gradients. Which turned out not so bad I think. But I would have wanted more contrasts.