ASTONISHING X-FOLKS
I know it's been running for a while, but I recently picked up the trade of Volume 3 from this collaboration. They're really firing on all cylinders. A great flow to the stories. A modern classic run...Anyone else readin it?
Another great modern team is Carlos Trillo and Eduardo Risso. It's great that their awesome collaborations are becoming available over here. Fer instance:
BORDERLINE
BOY VAMPIRE
CHICANOS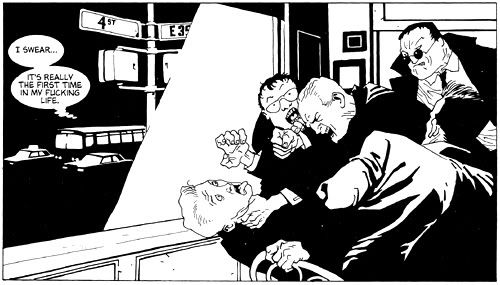 Still not completely sold on Trillo, but they are definitely
Unique stories with brilliant artwork.