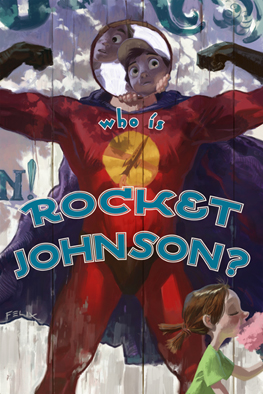 I've been working on this for a while now and I'm
really
excited to announce:
"Who is Rocket Johnson?" is a 72 page graphic novel anthology being self-published by Walt Disney Animation Studio's Story Artists and Directors. It's an all-ages book in which every artist answers the question: "Who is Rocket Johnson?"It will be sold exclusively at booth 2302 in San Diego (
http://www.comic-con.org/
) and is a limited edition of 1,000 copies.
Cover painted by:
Paul Felix
Artists contributing stories:
Steve Anderson
John Musker
Dean Wellins
Mike Gabriel
Kevin Deters
Paul Briggs
Tom Ellery
Sam Levine
Nathan Greno
Don Hall
Mark Kennedy
Aurian Redson
Daniel Chong
Tron Mai
Lawrence Gong
Joe Mateo
Michael LaBash
Chris Ure
Bruce Morris
Mark Walton
Featuring pin-ups by:
Glen Keane
ChenYi Chang
Byron Howard
Arthur Adams
If you have any questions please visit: whoisrocketjohnson.com
or contact:
[email protected]
Since we are self-publishing please help us spread the word.
Thanks!
-pb