I've wanted to post this and finally got over my feeling that maybe, just maybe, you guys have known about this but I figured, "What the heck?" As I watched Monster House for the 3rd time, I watched the trailer to this film thinking what I felt the first time I watched it. "Why couldn't it have been the rumored sequel?" Anyhow here is the poster and its rumored take down below.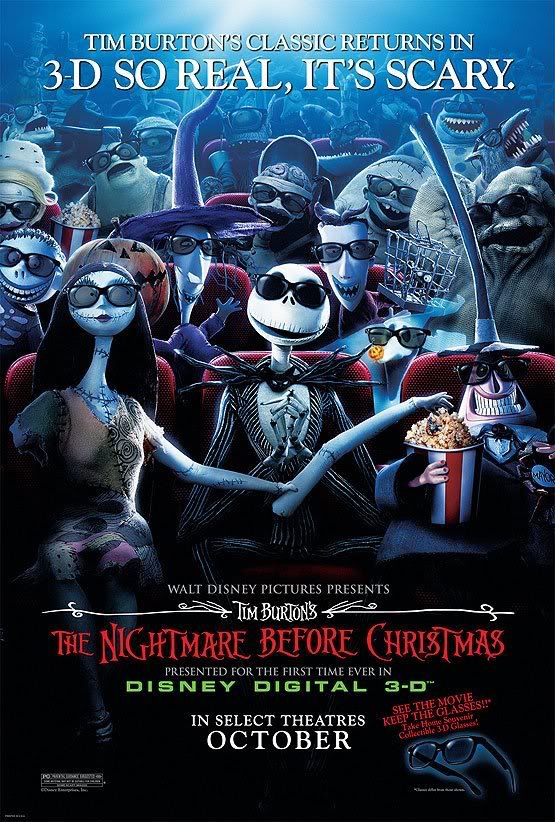 Some weeks back, the original poster for the 3D reissue of The Nightmare Before Christmas
appeared like THIS HERE
. Then very quickly it was pulled... Of course with a little bit of cyber snooping they were both found. The question is why?
The poster above is the new version. What's the difference? Well, a few small details, mainly in color, contrast and so on are all that I can see. There's a discussion waging online some places, however, that the old version contained some kind of rudy sexual reference, now deleted. Can you spot it? If so, please explain to me where it is and what it is - I'm actually feeling left out for once. So if anyone here knows of or sees a sexual reference drop that knowledge seriously.