Posts: 1415
Joined: Tue Dec 02, 2003 5:28 pm
Location: Texas
Contact:
If you havent seen this go Download the HD version it is well worth it....oh my.
www.bigbuckbunny.org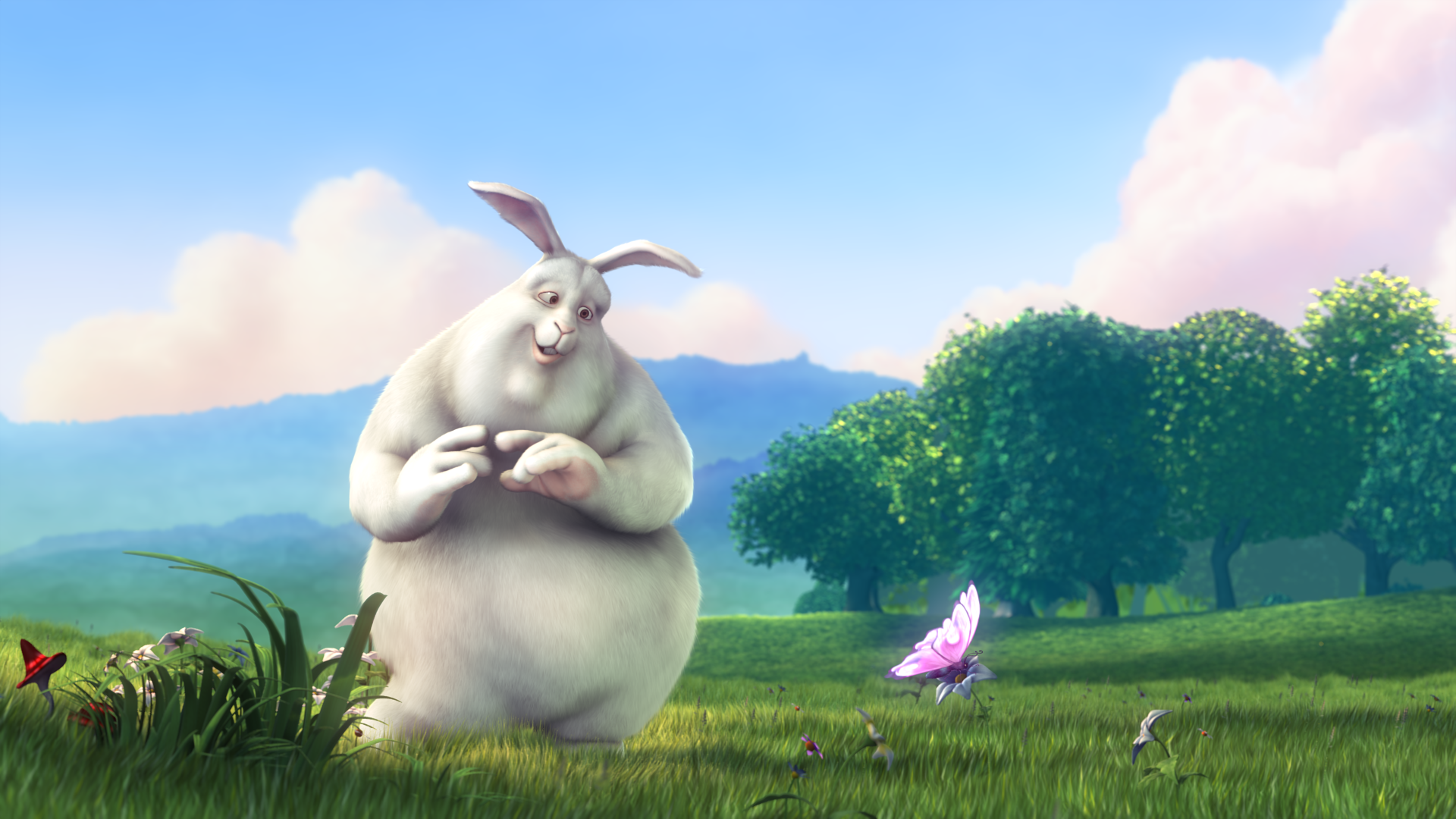 Chad Townsend
---
Posts: 141
Joined: Fri Sep 28, 2007 2:14 am
Location: Long Beach, CA
Contact:
As an exhibition of Blender 3D's capabilities, I think BBB is a great little short. The film looks pretty fantastic. However, as far as story and animation are concerned, I don't think it holds up to what you'd find, say, in a Pixar short. There are some glaring logic problems in the narrative and the animation sometimes seems a bit off.

I've been using Blender 3D myself since January, and it's an impressive program. To see it produce images of this quality is amazing. The interface isn't perfect but, for anyone interested in learning 3D, it's a fantastic resource.
---
Posts: 1415
Joined: Tue Dec 02, 2003 5:28 pm
Location: Texas
Contact:
I have been a 3D studio user for 13 years...blender has never impressed me until now.

As for story and pacing.....I was entertained...I had a really good laugh or two. I didn't see much wrong with it. considering it was done by a bunch of guys for nothing but time and their personal resources on open source software. This was a pretty good accomplishment and i am willing to forgive any flaws.

Look at what Blue Sky did with their bunny short....
Chad Townsend
---
Who is online
Users browsing this forum: No registered users and 6 guests