I don't really have a title for this story yet...I'm still working on it, updating daily on my site. I don't know how long it's going to be, but I do know how it will end. I'm kind of winging it, just trying new ideas and experimenting as I go along. I am having a lot of fun, working in a looser style and trying new things, but I don't know how well it all holds together. Hopefully it will all come together nicely in the end!
Let me know what you guys think so far....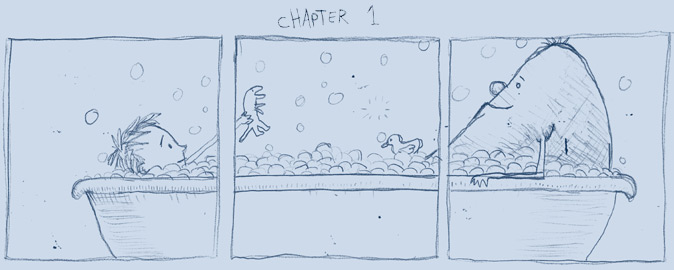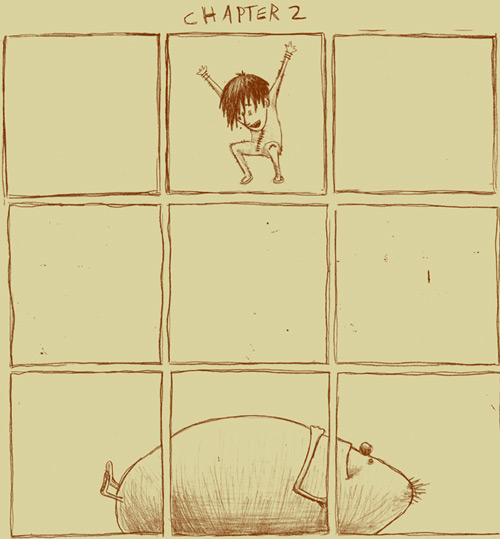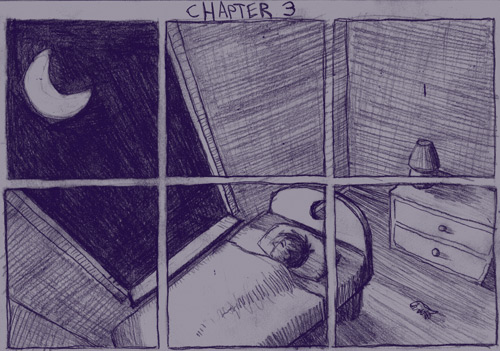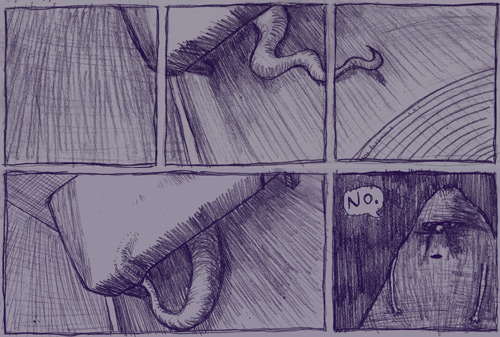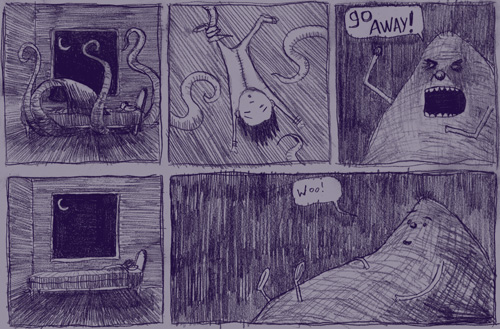 That's all that i've completed so far, but I am still updating it almost every day on my site with a few panels each day.