Hey Guys! Some of you have seen these, but I figured I'd throw them up for those who might be interested.
One of the comics I create is the Adventures of the Araknid Kid - it's like "Wild, Wild, West" or "Brisco County Jr." where the old west meets with modern invention. The main character talks in rebus-puzzles (picto-grams) and uses his trapeze bar web shooters to get around! Here are a few of the pages, you can
read the whole thing here
(and pick up the
print edition here
)
I'd love any feedback! Thanks!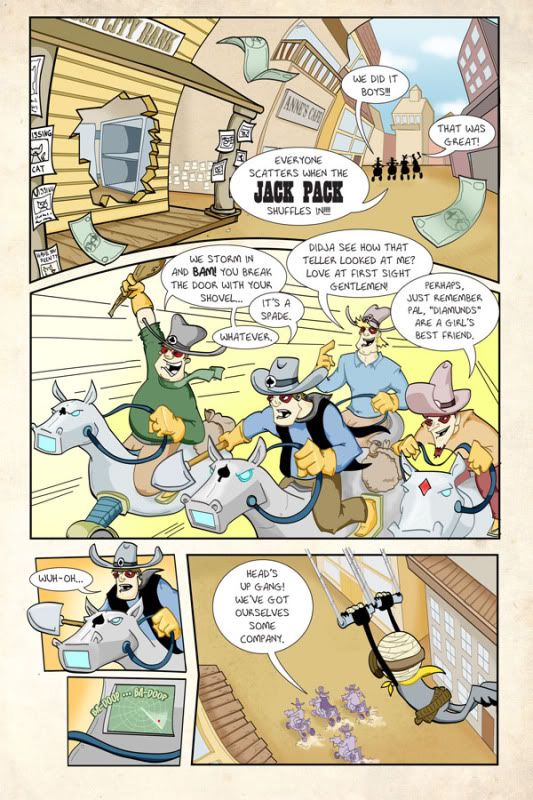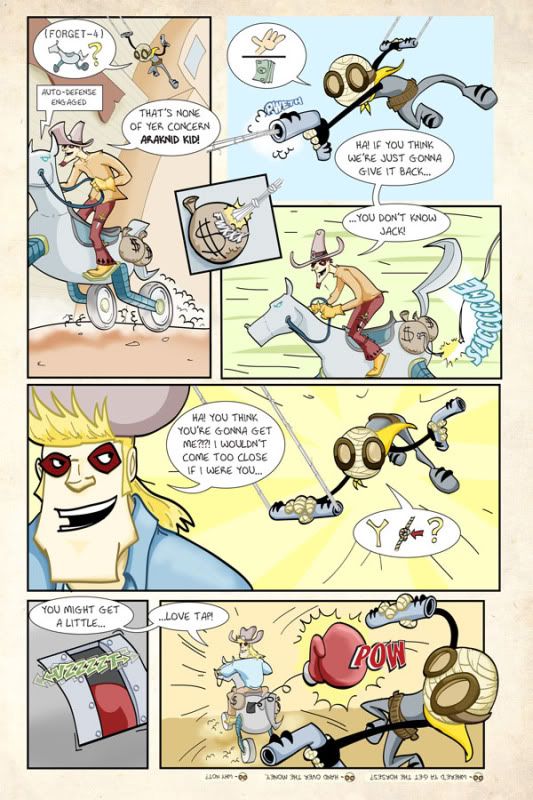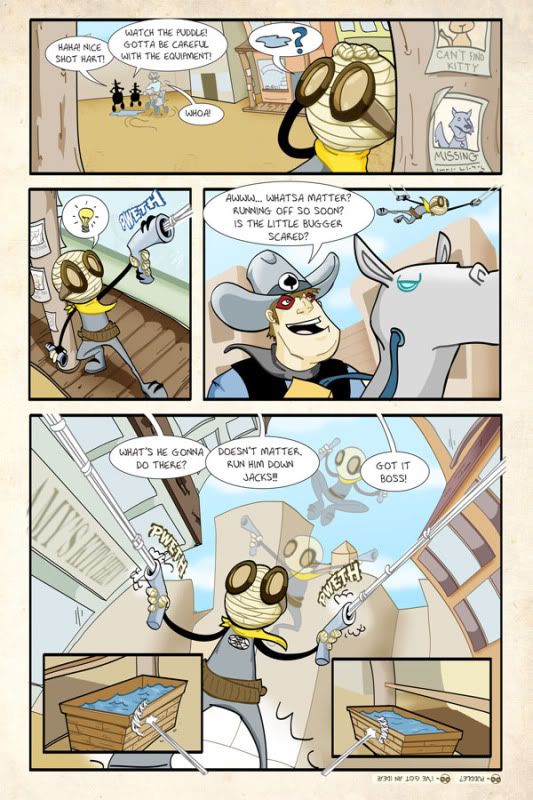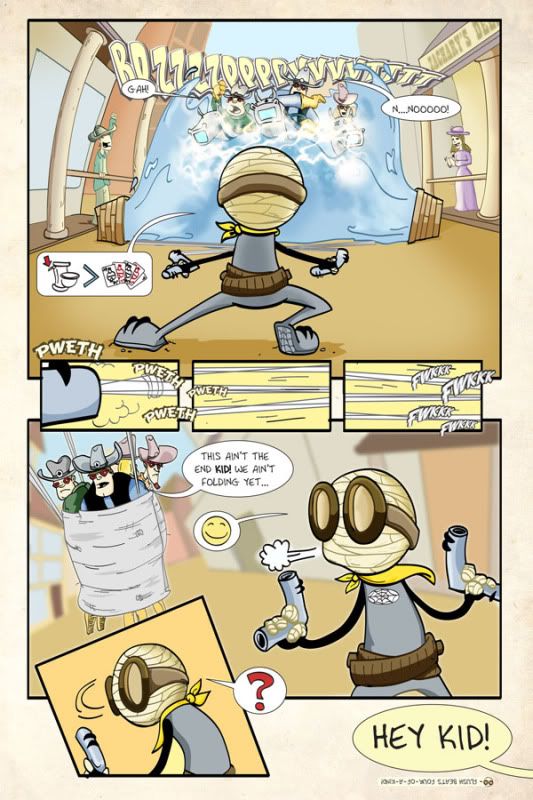 Here's the design for the villain in the next issue: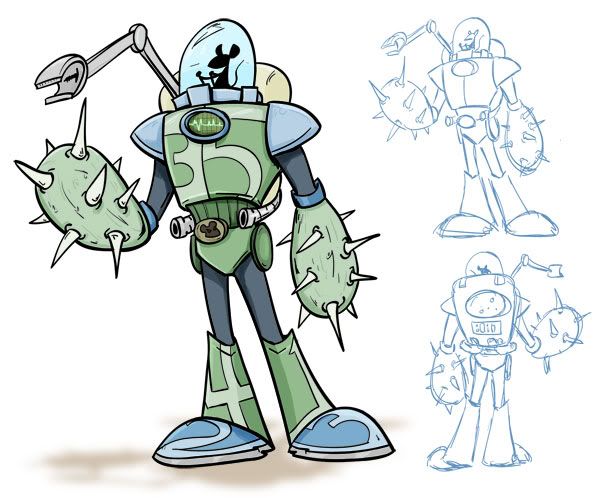 (I'm trying to get it turned into a toy too
here at Patch Together
)