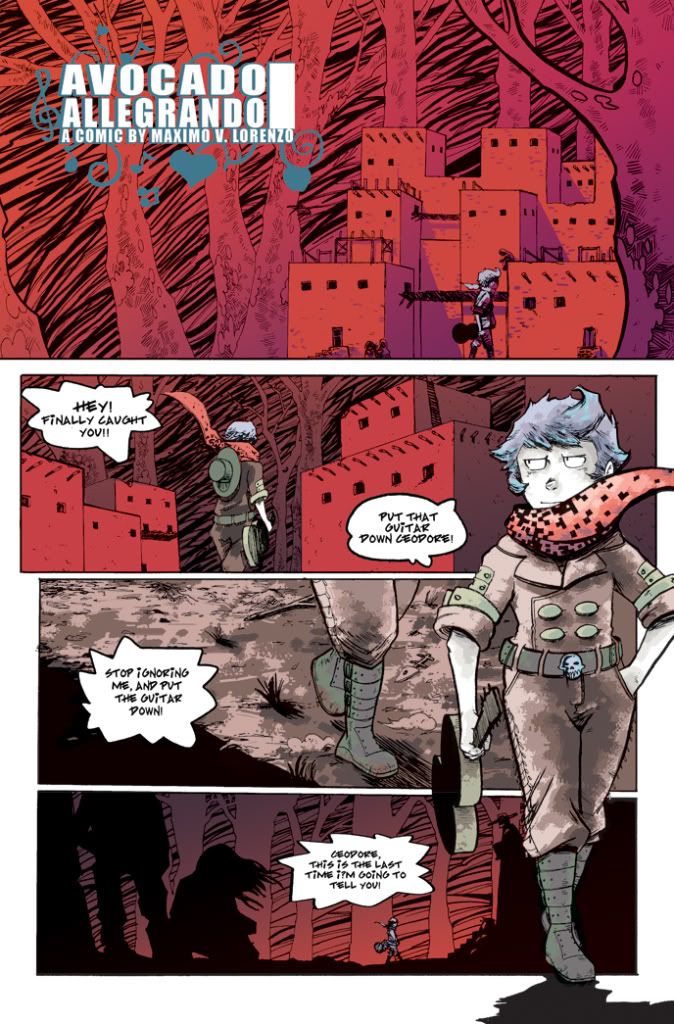 Hope you guys dig my short story!
Last edited by
Maximo
on Fri Nov 14, 2008 7:09 pm, edited 3 times in total.
---
---
dark77778 wrote:Wait...how do you

play

a clef?
You switch pitches, I suppose.
---
---
awesome! I really like this.
---
Thanks guys I wish I could post more I was just busy busting my ass on this one!
---
oh WOW. the new orange page is frikkin sweet. and that's an intriguing story you've got going here.
---
Posts: 488
Joined: Sun Mar 12, 2006 6:57 pm
Location: Jacksonville, FL
Contact:
This is awesome, love the color choices.
---
Posts: 278
Joined: Tue Nov 18, 2003 10:25 am
Location: Orlando, FL
Contact:
I love this, Maximo!

The first time we see Ceodore with the guitar, his arm/hand look kind of weird holding it.

Other than that, good job, homie.

Post more stuff! I want to see what happens next!
---
Hey guys, thanks for checking out my pages, I appreciate the input and your time.
---
Who is online
Users browsing this forum: No registered users and 15 guests