Hello folks. I haven't post much here lately, I'm sorry.
I'm pretty busy with all that stuff I've said yes to.
Anyway, finally I can post pics of my book ! The release is due for january the 3rd in France. I think you'll find it in import store almost everywhere and on the web (like amazon) for the out-of-Francers. No english version planned for now.
Here are the pics.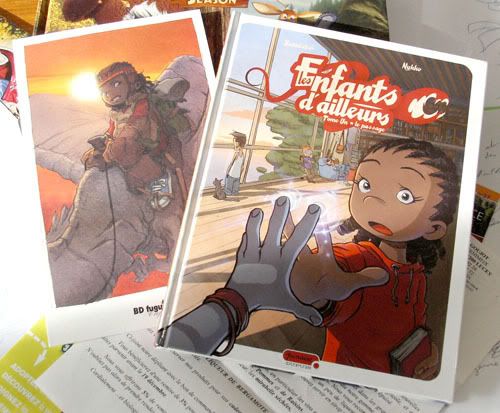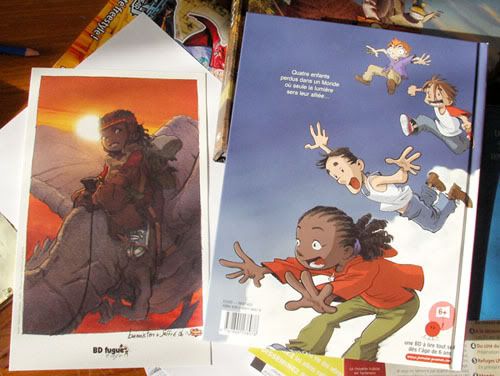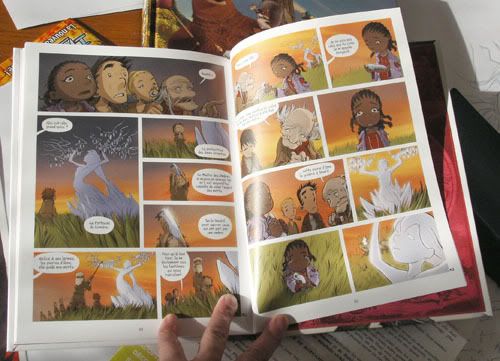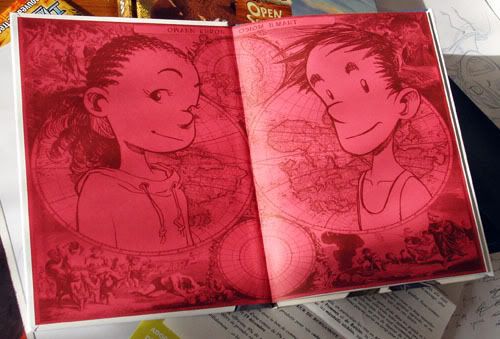 As you can see, there will be a free print given for every purchase, but only in some stores. It's a bookstore chain who made them and they only made 200 copies. So I'm afraid they won't be available overseas.
Here are also some pages :